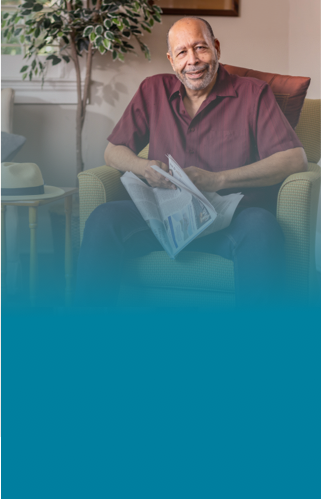 Meet the plan with more benefits and even more heart
If you qualify for Medicare and Medicaid, we have a plan for you. Shared Health Dual Plus gives you more benefits and makes it easier for you to get care when you need it — letting you focus on the things that matter.
A plan that gives you more
Our Dual Plus plan helps you get the most out of Medicare and Medicaid and gives you extra benefits, like dental and vision care, at no added cost.
Get plan details
See who's in our network
We know your doctors are important to you. That's why we make it easy to see which doctors, pharmacies and hospitals are in the Dual Plus network.
Find care
We're on your side
We're here to help you and other Mississippi residents get the care you need. And we use our years of combined team experience working on programs for members with special needs to help make that happen.
Get to know us better
Is Shared Health Dual Plus right for you?
If you live in one of the many counties we cover in Mississippi, you could be getting more from your health plans. Shared Health Dual Plus is a Dual Eligible Special Needs Plan (D-SNP) — a special plan for those who can get Medicare and Medicaid.